Fusaki Beach Resort Hotel & Villas, Two-year renewal project finally complete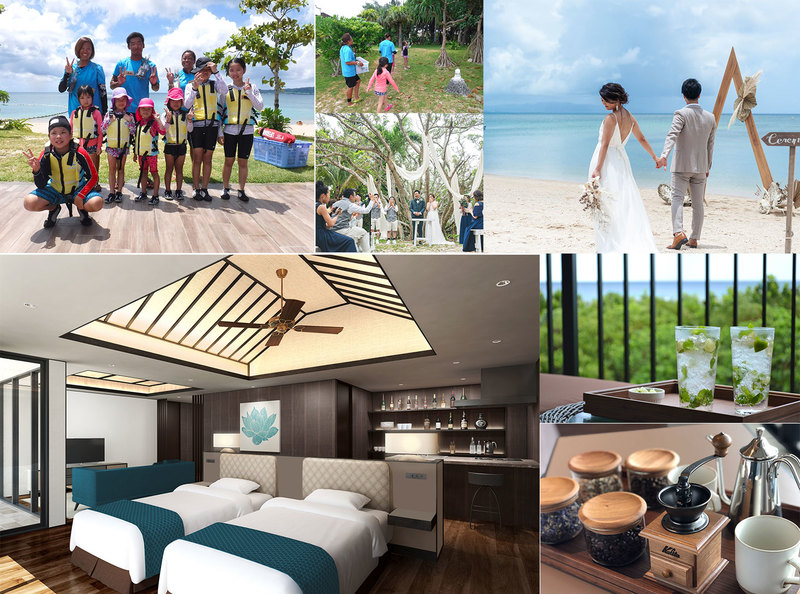 MYSTAYS HOTEL MANAGEMENT CO.,LTD.
Fusaki Beach Resort Hotel & Villas. Two-year renewal project finally complete.
Newly constructed South Wing opened, bringing the resort to a total of 398 guest rooms!
Resort welcoming guests with strict COVID-19 prevention measures in place.
Kids Program & Special discounts for guests attending Beach Weddings
On August 1, 2020 Fusaki Beach Resort Hotel & Villas (Ishigaki City, Okinawa Prefecture) completed its two-year renewal project, launched over five stages from 2018, with the opening of the new South Wing. We provide an unparalleled experience by offering our guests a wide range of services and enhanced facilities through the series of renovations including the unique "Aqua Garden" pool and splash park, lobby lounge & bar "ADAN", all-day dining "ISHIGAKI BOLD KITCHEN", the "RESORT SHOP&MARKET" featuring Ishigaki/Yaeyama creator's artwork as well as island foods and beach resort & central facilities, the "Wellness center" with an indoor pool, spas, and large bath facilities, and the "Ryukyu Chinese restaurant" offering Ryukyu food culture while prepared and served with strict COVID-19 prevention measures for our guests' safety.
Enjoy relaxing island time with freshly ground coffee and handmade mojito
With one suite each on the south and north side, each suite's kitchenette (mini-sink/refrigerator), features freshly ground drip coffee and handmade cocktails for you to enjoy while relaxing in the room. You can enjoy coffee by grinding it right from the bean, enjoy handmade rum mojitos, and relax during your island stay.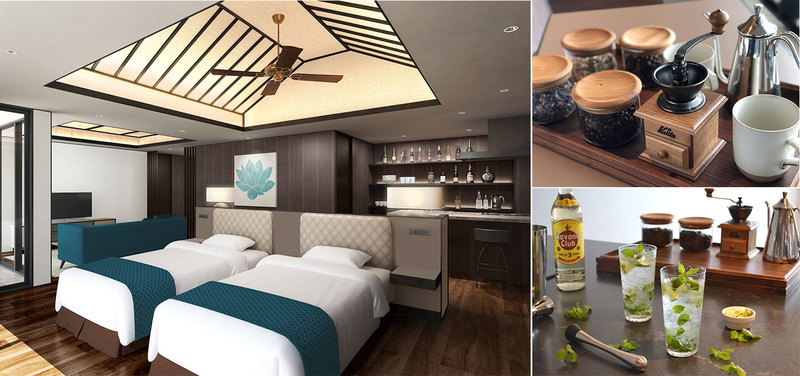 ★ Freshly ground coffee & handmade mojito kit.
[Coffee kit] Mill, dripper set, coffee beans.
[Bar kit] Measure cup, bar spoon, mortar & pestle, rum, fresh mint, lime, soda.
Hands-on kids program with marine staff is an instructor.
The baby and kids room "AYAPANI" adjacent to the pool area offers a short-term daycare service that can be used by kids from 6 months to 6 years old with qualified personnel permanently standing by. We have also relaunched and enhanced our kids' program for children aged 5 to 12. Tidal pool observation, glass boat rides, kids' snorkeling, beach lifeguard experience, enjoying the "AYAPANI Forest" while looking for plants and insects living in the facility, "beach combing" and photos to collect and observe shells and other beach treasures. This hands-on program allows marine activity staff to select activities that you can enjoy safely depending on the weather and sea conditions on the day such as photo frame production. We hold two sessions in the morning and afternoon for 1.5-2 hours each or a full 6.5-hour course (fees apply).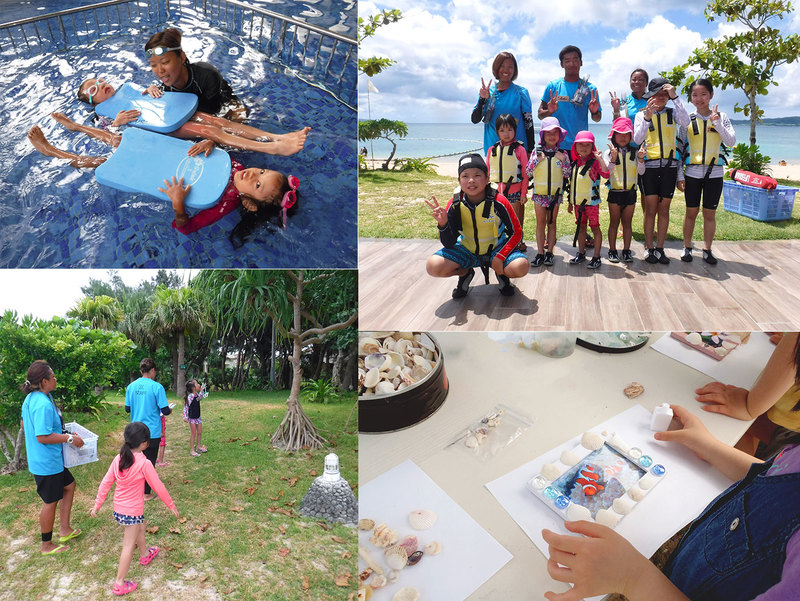 ■ Target age: 5 to 12 years old
■ Reservation system ※Reservations available on the day
■ Capacity: 2 to 10 people
■ Time: Two-part course (Half day: about 1.5 hours to 2 hours, Full day: 6.5 hours)
Half day morning: 9:30-10:30 9:30-11:30 or 14:00-16:00 / Full day afternoon: 14:00-15:30 9:30-16:00
■Fee (tax included): Half-day guest ¥5,000 / Visitor ¥6,000 Full day ¥10,000
■Reservations/Inquiries: Beach Station * Reception hours 9:00-18:0017:3
Program
* Tidal pool observation event (only during low tide)
* Glass boat excursions
* Kids' snorkel experience
* Beach lifeguard experience
*AYAPANI forest walk
* Beach combing (collecting and observing shells and other treasures) + Photo frame making
* Games in the indoor pool
* Facility tours via cart
* From the menu above, marine activity staff will select 1-2 programs that can be safely enjoyed depending on the weather and sea conditions on the day.
"With Corona support" (adequate measures to be taken to prevent COVID-19 spread), beach & garden wedding support, limited-time participation stay discount campaign (~2021/3/15).
We offer special rates for our guests (families or couples) participating in the "Beach Wedding" and "Garden Wedding" plans on the 1km long Fusaki Beach or in the natural windbreak "AYAPANI no Mori" forest. All wedding plans are prepared and offered with strict 3C COVID-19 prevention measures.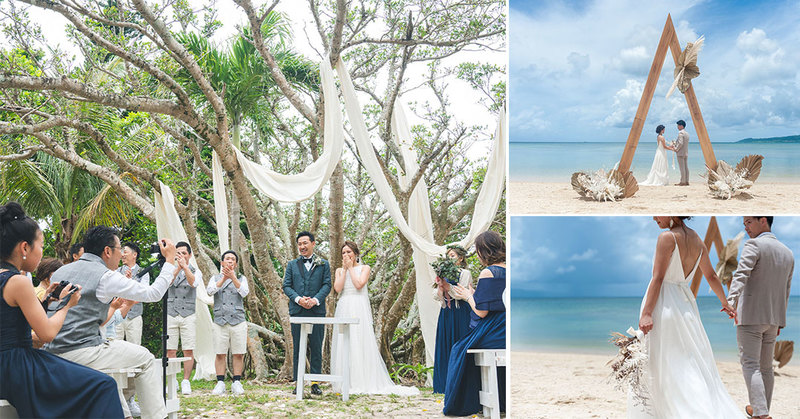 ★ Beach & Garden Weddings. Special discount for attending guests.
■ Target period: Staying in from October 2020 to March 15, 2021
■Target: Couples/families considering beach wedding/garden wedding
■Special discount: For guests staying without meal plans a special discount for wedding attendees is offered.
The accommodation are 11,000 yen per person including tax (without meals).
*Includes orientation for beach/garden weddings during the stay
*Inquire by email (info@fusaki.com) or telephone (0980-88-7000)
*Accommodations may not be available on all dates
*Deadlines for reservations are 10 days in advance
Guest room (image)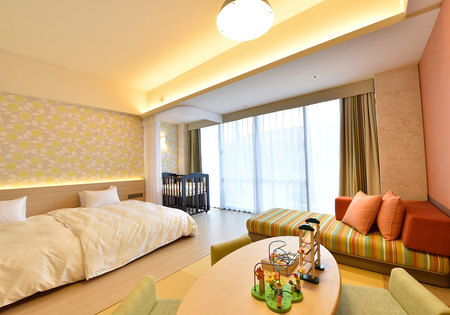 Family room (Garden Terrace)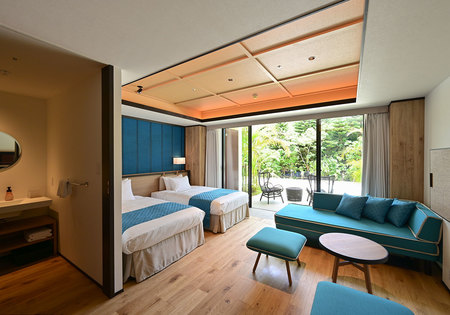 Patio Twin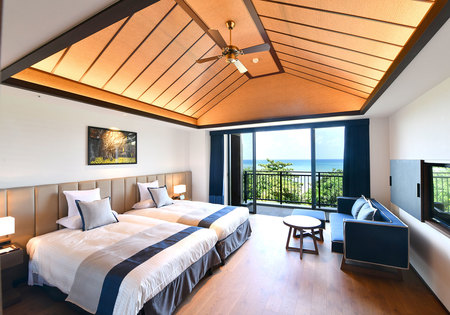 Ocean View Twin
Activity
"Glass boat tours" have been added to our wide variety of marine activities such as marble raft rides, dragon boat, and sea kayak. Morning yoga – which is held all year long on a natural 1km-long beach – has been highly recommended by many of our resort guests.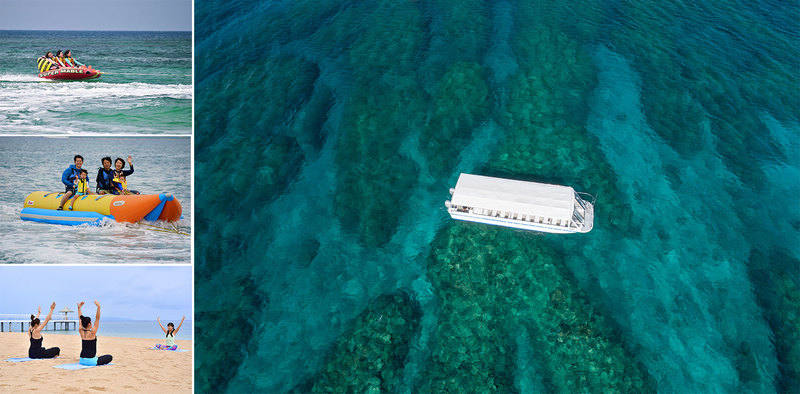 Marble , Dragon boat, Beach yoga and Grass boat
Facility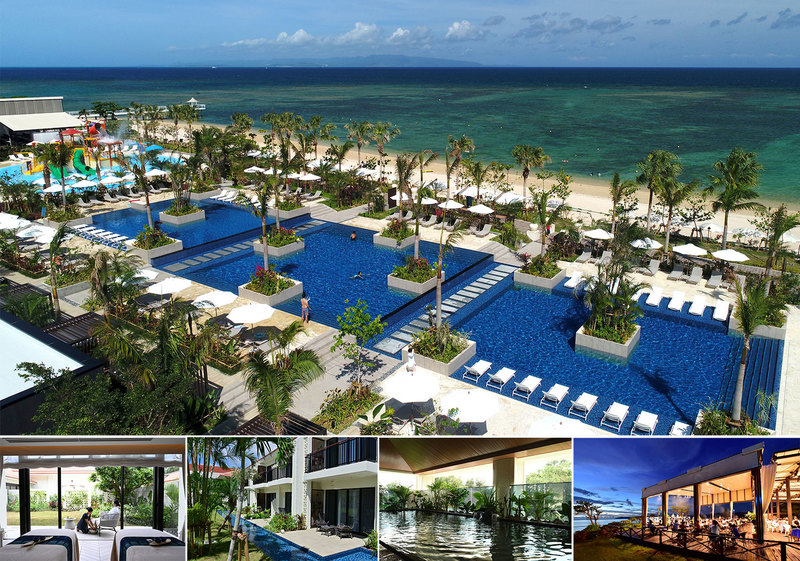 Aqua Garden Pool, SPA, North guest room, Large public bath, and Seaside BBQ
★★★★ The "Fusaki Beach Resort Hotel & Villas" expansion plan ★★★★
1st Stage: June 1, 2018: Pool area "Aqua Garden" opened.
2nd Stage: December 28th, 2018: Rebranded as "Fusaki Beach Resort Hotel & Villas" (name and logo changed). "Central Village" opened (Lobby Lounge & BAR/All-day dining/shop etc.)
3rd Stage: July 19, 2019 : "North Wing" opened (North guest room building)
4th Stage: April 27, 2020: "Wellness Center (Eight Stars Village)" opened.
(Indoor pool/Spa/Large public bath/Ryukyu Chinese restaurant/Multi-purpose banquet hall, etc.)
5th Stage: August 1, 2020: "South Wing" opened (South guest room building)

■About Fusaki Beach Resort Hotel & Villas.
In December 2018, the hotel name was newly rebranded in accordance with the expansion plan extending to summer 2020. The hotel logo "Eight Stars" is a symbol of the sky, stars, sounds, wind, soil, sea, heart, and rain, and expresses a special experience that can only be enjoyed at Fusaki Beach Resort in our unique island atmosphere.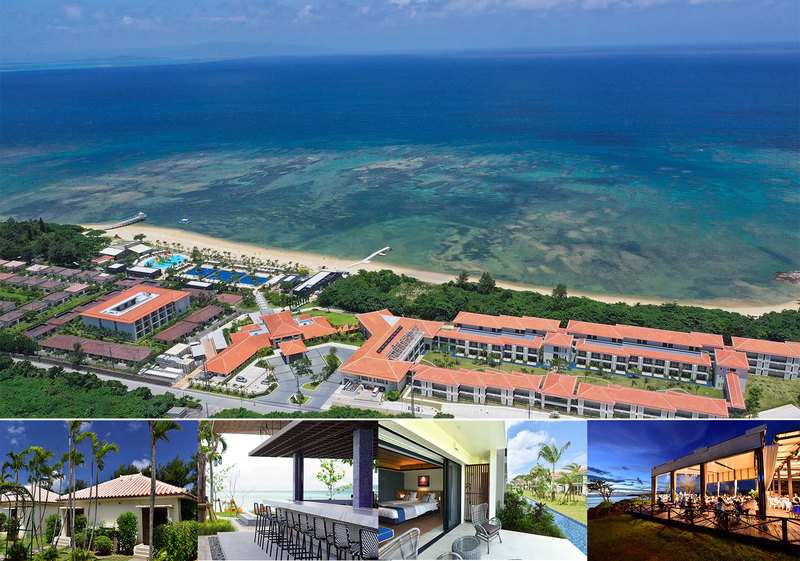 ・Hotel name: Fusaki Beach Resort Hotel & Villas
・Location: 1625 Shinkawa, Ishigaki-shi, Okinawa
*Approximately 35 minutes by car from Ishigaki Airport, 15 minutes by car from Ishigaki Port Remote Island Terminal
・Representative: General Manager Mr. Kazumi Shiota
・Opening date: July 1982
・Number of guest rooms: 398 (65 rooms increased due to the opening of a new guest room on the south side on August 1, 2020)
・Food and drink facilities: 2 restaurants, lounge & BAR, beachside restaurant (summer), beachside BAR (summer)
・Other facilities: Pool/beach station/baby & kids room/SPA/shop/banquet hall, etc.
・Site area: Approximately 86,000 m²
・Total floor area: Approximately 28,000 m²
・Inquiries: TEL: 0980-88-7000 Official website: https://www.fusaki.com/eng/
本プレスリリースは発表元が入力した原稿をそのまま掲載しております。また、プレスリリースへのお問い合わせは発表元に直接お願いいたします。
このプレスリリースには、報道機関向けの情報があります。
プレス会員登録を行うと、広報担当者の連絡先や、イベント・記者会見の情報など、報道機関だけに公開する情報が閲覧できるようになります。
このプレスリリースを配信した企業・団体