The Executive Centre opens a new Centre on the 12th floor of "Jingumae Tower Building"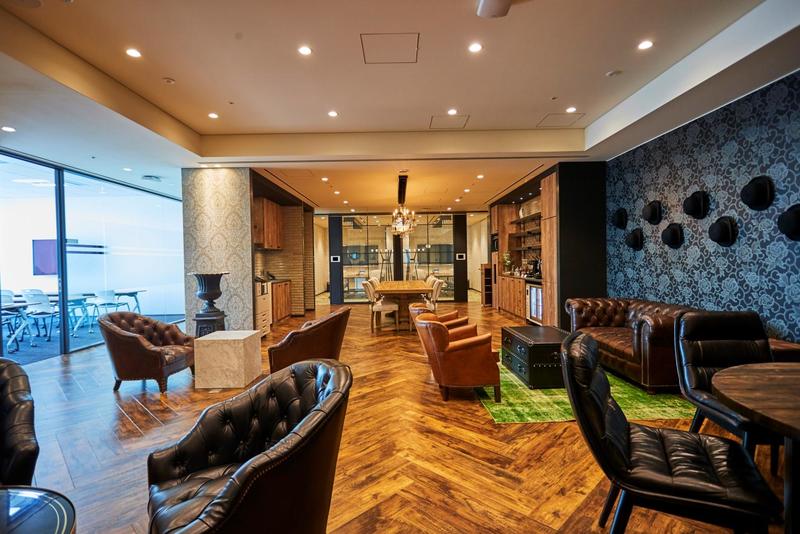 The Executive Centre Japan KK
The Executive Centre opens a new Centre on the 12th floor of "Jingumae Tower Building"
The Executive Centre opens a new Centre on the 12th floor of "Jingumae Tower Building" on 1st Feb. 2019, adding to its Presence on the 14th and 13th floor
3 min walk from Meiji-jingumae <Harajuku> Station on Tokyo Metro Chiyoda and Fukutoshin Lines
5 min walk from Harajuku Station on JR Line
The Executive Centre (Headquarters: Chiyoda-ku, Tokyo, Representative Director: Paul Daniel Salnikaw), which operates serviced offices and coworking spaces at prime locations in Tokyo such as Marunouchi, Tameike Sanno, Shibuya, and Roppongi, will expand its presence in the Jingumae Tower Building with a new space on the 12th floor as of 1st Feb. 2019.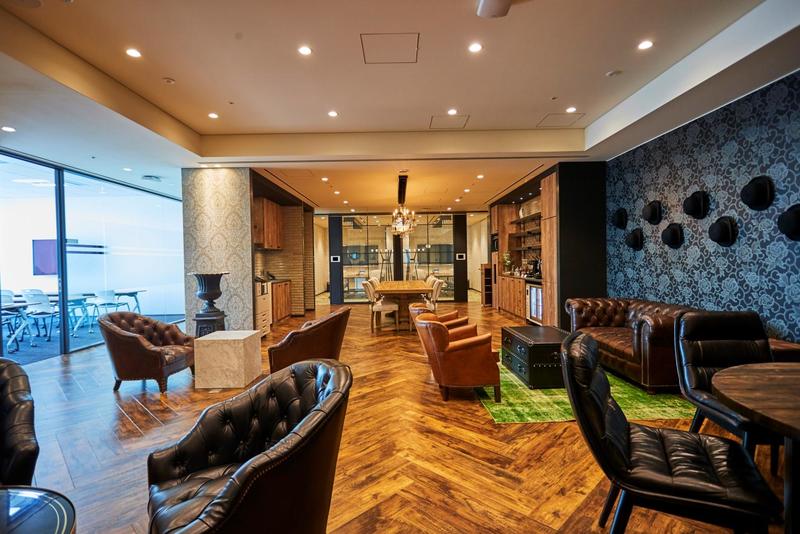 Located in the Outer Shibuya Area
The first step towards success for your business can now be taken in the Jingumae area in Outer Shibuya.
Asia Gateway Initiative's vision is to make Japan more open and attractive, so that people from around the world as well as Asia would like to visit, learn, work and live in Japan.
As part of this vision, Asia Gateway Initiative is striving to rapidly redevelop the outer Shibuya area.
Outer Shibuya is becoming a new type of International Economic City.
Jingumae Tower Building was established as the first landmark building in the Jingumae area.
The first step toward success for your business can now be taken in Jingumae.
An Exquisite Workspace
The Executive Centre has always sought to provide value in workspaces and help its clients to increase their productivity.
Our workspace has both aesthetic sense and functionality. This exquisite space is far superior to traditional office spaces and allows our clients to relax, be more efficient in their work, and make connections with each other more easily.
━━━━━━━━━━━━━━
The Art of Science of Design
━━━━━━━━━━━━━━
Designer: Fiona Hardie ID
"Fiona Hardie is the Director of Design at The Executive Centre. She first collaborated with us on the design of office spaces in the Taipei 101 building."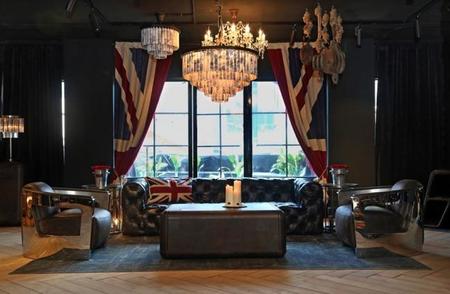 Vintage furniture: Collaboration with Timothy Oulton
"If you make a space beautiful, people just behave differently, and it's always a change for the positive, even in a workplace. If you feel comfortable you're much more open to different ideas, different perspectives apart from your own."
*https://www.campaigns.executivecentre.com/timothyoulton
Collaboration with Herman Miller:
"The Executive Centre creates an atmosphere that is like a model space for the expression of Herman Miller's mission: to inspire designs that assist people in realizing outstanding work. Once you step into the space of The Executive Centre, you will find that the people who work there have a positive attitude."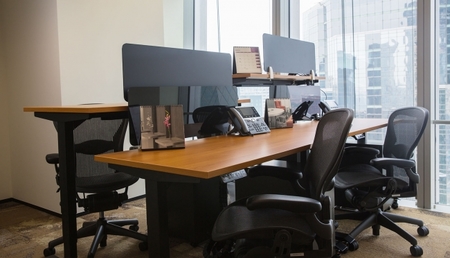 9AM's Smart Standing Desk:
"9AM's Smart Standing Desk is height-adjustable, inspires those who use it, and brings an energetic atmosphere to our offices. The Smart Standing Desk creates a workspace that allows you to work smartly and successfully and offers you a seamless working experience at the same time as looking after your health.
━━━━━━━━━━━━━━━━━━━
The Charm of The Executive Centre
━━━━━━━━━━━━━━━━━━━
An Upper Class Office Environment
Based on the philosophy of providing an elite level of service, all of our staff aim to provide serviced offices that allow you to move through your daily work in a relaxed and productive way, while being able to maintain full concentration.
Comprehensive Services courtesy of the Concierge Desk
A One-Stop Solution
The Executive Centre provides support services in diverse fields ranging from company establishment and registration, to personnel affairs/outsourcing, tax affairs, accounting, and translation. We are willing to assist our clients in every possible way so that they can focus on the work that is important to them. We are here to support and serve your business.
※https://executivecentre.jp/en/concept.html
About Our Services
・Well-equipped executive offices
・Modern furniture (Herman Miller's Aeron Chairs used as standard)
・Conference rooms for 4-12 persons with cutting-edge AV equipment
・Newspapers and magazines available in the café
・Accessible 24/7
・Basic charge includes electric bill, cleaning cost, building administration, etc.
・Coffee, tea, green tea, etc. available free of charge
Community
As our global network continues to expand, we want to foster connections between our growing membership, giving them opportunities to connect, share information and benefit from the event series taking place across all of our locations.
*Partial quote from: https://www.executivecentre.com/our-community/ "Fostering Connections, Empowering Success"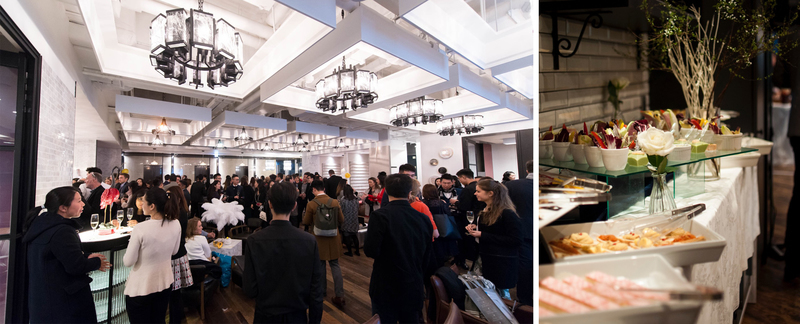 ━━━━━━━━━━━━━━
Company Information
━━━━━━━━━━━━━━
About The Executive Centre
・Established in Hong Kong in 1994, The Executive Centre is one of the leading companies in serviced offices in the entire Asia-Pacific region.
・We provide business support services for serviced offices/telecommuting at 100 centres in over 20 major cities in the Asia-Pacific area, including Hong Kong, Beijing, Chengdu, Shanghai, Tianjin, Shenzhen, Macau, Taipei, Seoul, Singapore, Jakarta, Sidney, Brisbane, Perth, Mumbai and Gurgaon, besides four centres in Tokyo.
・We are confident that we provide the most flexible and cost-efficient office environments in the serviced office world.
Company name :The Executive Centre Japan Inc.
Established :Nov. 2000
Representative :Representative Director Paul Daniel Salnikaw
Address  :Level 3 | Sanno Park Tower, 2-11-1 Nagata-cho, Chiyoda-ku, Tokyo, Japan 100-6162
本プレスリリースは発表元が入力した原稿をそのまま掲載しております。また、プレスリリースへのお問い合わせは発表元に直接お願いいたします。
このプレスリリースには、報道機関向けの情報があります。
プレス会員登録を行うと、広報担当者の連絡先や、イベント・記者会見の情報など、報道機関だけに公開する情報が閲覧できるようになります。
このリリースを配信した企業・団体