The Executive Centre opens its first Yokohama "Minatomirai Center Building" this summer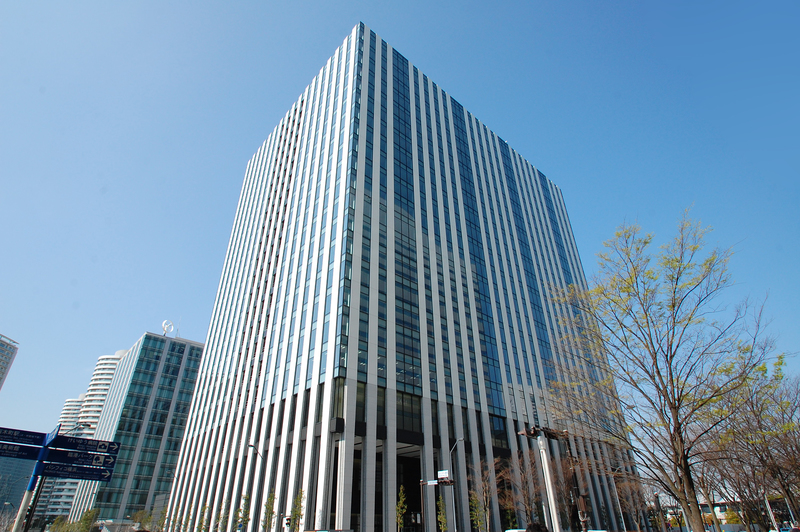 The Executive Centre opens its first Yokohama premise on the 19th floor of "Minatomirai Center Building" this summer
Minatomirai Center Building, directly connected to Minatomirai Station, 11-min walk from Sakuragicho Station
The Executive Centre (Headquarters: Chiyoda-ku, Tokyo, Director: Paul Daniel Salnikow), which is engaged in the operation of serviced offices and coworking spaces in convenient locations of Tokyo such as Marunouchi, Tameike-Sannou, Shibuya and Roppongi, is set to open its new service office on the 19th floor of "Minatomirai Center Building," directly connected to Minatomirai Station or about 11-min walk from Sakuragicho Station.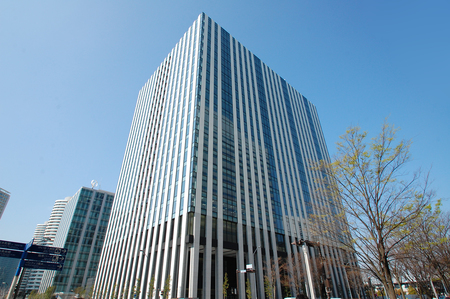 Minatomirai Center Building
Yokohama Minatomirai has been promoting its improvement and development as a business base for many domestic and overseas corporations. It has a high level of infrastructure and provides easy access to Haneda Airport and Tokyo.
We will support your business success in this safe, comfortable city, which creates a beautiful cityscape taking advantage of its history and waterfront landscape.
Yokohama Minatomirai 21 Area with excellent accessibility from Tokyo metropolitan area and Haneda Airport
Approx. 30 mins from Tokyo to Yokohama Station by train. Approx. 30 mins from Shinjuku Station to Yokohama Station by Shonan–Shinjuku Line.
Approx. 30 mins from Haneda Airport by Keihin Kyuko. Excellent accessibility from central Tokyo.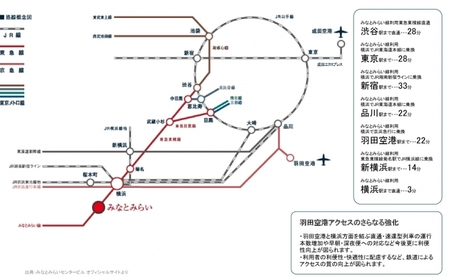 Five advantages of having a base in Yokohama
・Excellent transportation access
 High cost performance
・Abundant human resources
 Industry characteristics specific to Yokohama
・Strong support for companies located in Yokohama
Yokohama City has a working population of approx. 1.8 million and more than 320,000 professional and technical workers. It provides excellent access for commuters and is good at securing human resources.
The area surrounding Yokohama Station and Minatomirai Area expected to further develop
In 2009, the headquarters of Nissan Motor Co., Ltd. transferred from Ginza to Yokohama, and this area is expected to further develop in the future.
The Minatomirai Area has also served as the center of Yokohama economy, with business offices of approx. 1,810 companies and approx. 105,000 workers. The research & development facility of Fuji Xerox Co., Ltd., the headquarters building of CSK Group, and many other major companies have expanded into this area.
In addition, the Yamato Lab of Lenovo Japan Ltd., BASF Japan Ltd., Wipro Japan K.K., and many other foreign companies have also expanded into this area. It has the second largest number of foreign companies in Japan, next to Tokyo.
Another major advantage is that Yokohama City provides strong support systems for companies, including various subsidy and financing systems.
The Art of Science of Design of The Executive Centre
Designer: Fiona Hardie ID
"Since our first collaboration in designing the Taipei 101 Tower office spaces, she has been in charge of design direction in The Executive Centre. "
Vintage furniture / Collaboration with Timothy Oulton:
"If you make a space beautiful, people just behave differently, and it's always a change for the positive, even in a workplace. If you feel comfortable you're much more open to different ideas, different perspectives apart from your own."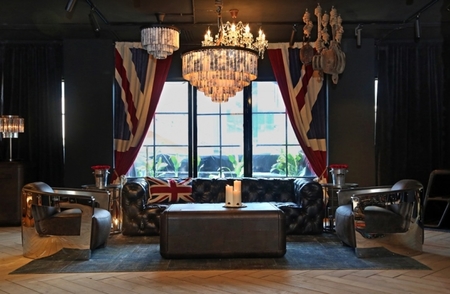 Collaboration with Herman Miller:
"The Executive Centre is a living example of Herman Miller's mission, which is to inspire designs to help people do great things. When you walk into all The Executive Centre spaces, you can really feel the positive attitude of the people working there."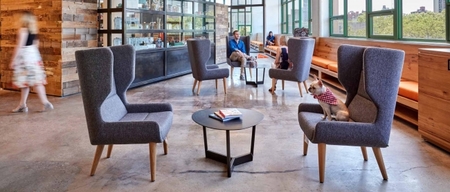 9AM's smart standing desks:
"9AM's height-adjustable standing desks inspire working people and energize the office where they are working. They provide a healthier and smarter workspace and create a truly seamless work experience."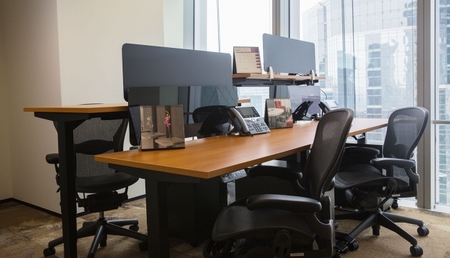 Attractiveness of The Executive Centre
Upper Class Office Environment
Based on the philosophy of providing a high level of service, all of our staff aim to provide serviced offices that allow you to focus on your daily work without anxiety, improve the work efficiency, and devote yourself to your core business. "
Fulfilling One-Stop Solution Service Provided by Concierge Desk
The Executive Centre provides support services in diverse fields ranging from company establishment and registration, to personnel affairs/outsourcing, tax affairs, accounting, and translation. We are willing to assist our clients in every possible way so that they can focus on important tasks. We are here to support and serve your business.
Our service
・Executive office with rich facilities 
 Modern office furniture (Aeron chairs by Herman Miller are our choice as the standard equipment)
・Meeting room for 4 to 12 people with the latest AV equipment
・Cafe with various newspapers and business magazines
・Open 24 hours
 Basic charge containing electricity fees, cleaning fees and building management fees, etc.
 Free drinks: coffee, tea, Japanese green tea, etc.
Community
Taking advantages of our expanding global network, we are willing to provide opportunities for our members to extend their network, to share information, and to benefit from all the events taking place at all of our locations.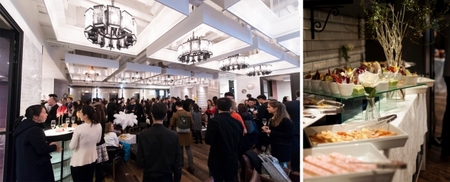 Company Profile
About The Executive Centre
・Established in Hong Kong in 1994, The Executive Centre is a leading company in the serviced office industry in theAsia-Pacific region.
・We provide professional business support services for serviced offices and home office workers at 4 locations in Tokyo and at 100 locations in 20 major cities in the Asia-Pacific region including Hong Kong, Beijing, Chengdu, Shanghai, Tianjin, Shenzhen, Macao, Taipei, Seoul, Singapore, Jakarta, Sydney, Brisbane, Perth, Mumbai and Gurgaon.
Company name: The Executive Centre Japan
Established: November, 2000
Representative: Director Paul Daniel Salnikow
Address: Level 3, Sanno Park Tower, 2-11-1 Nagata-cho, Chiyoda-ku, Tokyo, Japan 100-6162
URL : https://www.executivecentre.co.jp/
https://executivecentre.jp/lp/mmc02/
Press Release on The Executive Centre
https://prtimes.jp/main/html/searchrlp/company_id/29026
<Inquiries on this article>
The Executive Centre Japan
Public Relations: Wada
TEL 03-6205-3222
MAIL tokyo-marketing@executivecentre.com
本プレスリリースは発表元が入力した原稿をそのまま掲載しております。また、プレスリリースへのお問い合わせは発表元に直接お願いいたします。
このプレスリリースには、報道機関向けの情報があります。
プレス会員登録を行うと、広報担当者の連絡先や、イベント・記者会見の情報など、報道機関だけに公開する情報が閲覧できるようになります。
このプレスリリースを配信した企業・団体